With just weeks left of summer, getting outside and taking advantage of this beautiful weather while we have it is so important! Today, we guide you through two outdoor activities that will not only leave you breaking a sweat but with a lot of laughs along the way!
Wascana Trails
Wascana Trails, just a quick 40-minute drive from the heart of Regina has 15km of trails for walking, hiking, mountain biking, running, snowshoeing, and cross-country skiing. It is also said to be a great spot for bird watching.
As you arrive you'll find a number of signs marking the various trails as well as their level of difficulty. Along the trails, you'll find terrain that includes hills, hidden steep climbs, and winding descents. Wascana Creek runs through the middle of the trails and by crossing the main bridge you will be able to access the rest of the trails. 
The Trails
There are 3 distinct trails you can hike that will oftentimes have overlapping areas with one another. Green, Blue, and Black on the legend are the distinctive coloured trails on the map. Creekside Loop indicated as green on the map is the easiest trail, which is considered to be Novice. If you're looking to level up choose the blue trail named Screaming Mosquito, which is considered Intermediate. Here, you'll find a long trail with a slight increase in length and steepness. Finally, the black trail named Disc-O-Tech is considered an advanced trail. Whilst on this trail, you'll find the most difficult terrain of the trail. This trail is also the longest with the most variances in steepness. We recommend Disc-O-Tech for the best lookout points of all of the trails. The vantage points make for a perfect photo opportunity. 
These trails can be hiked alone as well as with a group of people. We recommend wearing comfortable shoes that will support your feet. Hiking shoes are great but a running shoe will also do the trick here. Make sure to pack some water, a light snack like a granola bar, and be sure to wear layers for easy removal! Now that you know how to get there and which trails to hike based on your skill level, you're set to go! We hope you enjoy a sunny day out on the trails!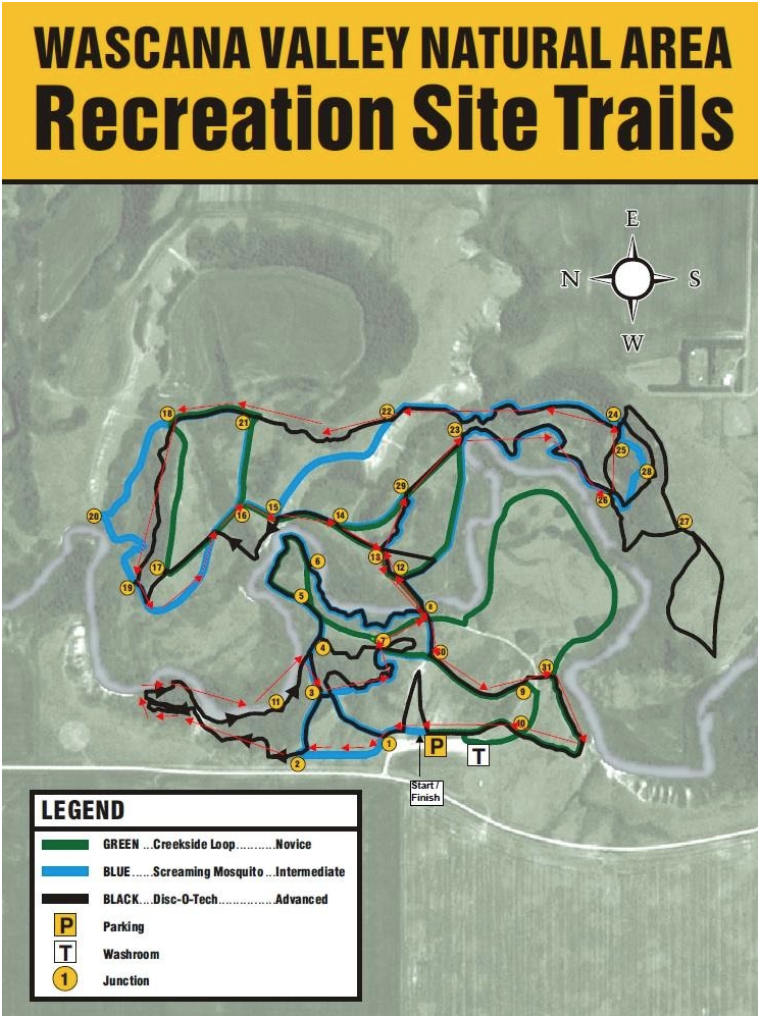 Bike Excursion
Nothing beats a good bike day! We have the ultimate day planned for you on your bike excursion, so get ready for the ride! First things first, get your bike prepared! This means ensuring that your tires are pumped and ready to go. Minor hiccup…you don't have a bike? It's late in the season, but we recommend checking out Dutch Cycle or Western Cycle to get you rolling!
Because our primary location is in the North End, we love the North Regina pathway that seamlessly takes us to our primary destination, Wascana Park. If you live in the North End of the city this beautiful path beginning at A.E Wilson park is easily accessible via Mc Carthy Blvd or Westhill park path. If you live in another area of the city, we still recommend A.E Wilson as a general muster point for your bike crew. Don't worry, there's plenty of parking available!
Pro tip: Make sure to pack lots of water, a frisbee, a blanket,  and a snack for the day! 
Ready To Roll
Once the crew has arrived, you're ready to hit the path! Follow the path that will take you under and across Dewdney Avenue into Optimist Park, past the dog park, and through Kiwanis Park. Once we hit Albert Street, we're going to take a quick detour! Cue Italian Star Deli on Victoria Avenue! After all the pedalling, you're going to need to refuel! Grab one of their infamous sandwiches, option for medium spice if you're feeling wild and make sure to grab your favourite flavour of San Pelligrino!
Once you've secured lunch, it's time to hit the park to enjoy it! Find the best view of the Legislature building, roll out the blanket, put on some tunes and enjoy your well-deserved lunch. Bring out the frisbee for some post eats activity! Hang out for as long as you want and when you're ready to head back, hit the same path for a seamless ride!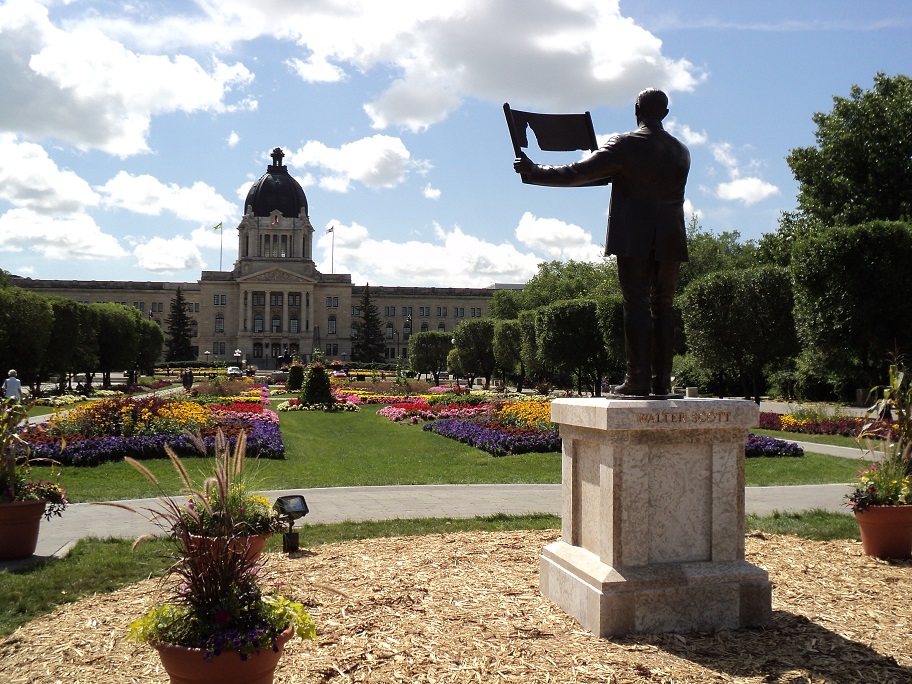 Have Fun This Summer
Regardless of how you end up spending the last few weeks of summer, we know you'll have a great time!
For any more questions about our process, or to book a free estimate, call us at (306)525-6000 or visit us at one of our 3 convenient locations.