Fog Lights…What Are They?
Well the name of them may go without saying that they are designed to drive in foggy conditions. In vehicles, especially newer ones, there are so many random buttons and gadgets that it oftentimes can be overwhelming to figure out which button or switch does what. However, rainy, snow, and dusty weather, are also typical uses for fog lights. Think of a particularly snowy winter evening. Having these lights helps increase visibility and safety for yourself on the road. We've recently been getting a lot of summer rain, not our favourite, but hey we can't just stop going outside when it rains! They are also perfect for those rainy morning commutes.
Fog lights are not to be confused with high beam lights which are designed for optimal night driving. In a failed attempt to properly use fog lights, one could accidentally turn on their high beam headlights, which will actually do just the opposite of fog lights' purpose. Thus, resulting in unsafe driving conditions as high beams reflection off of moist air further decreases your visibility. With that being said, it's important that you familiarize yourself with all the switches in your own vehicle to ensure that you are using the proper lights for the appropriate driving conditions.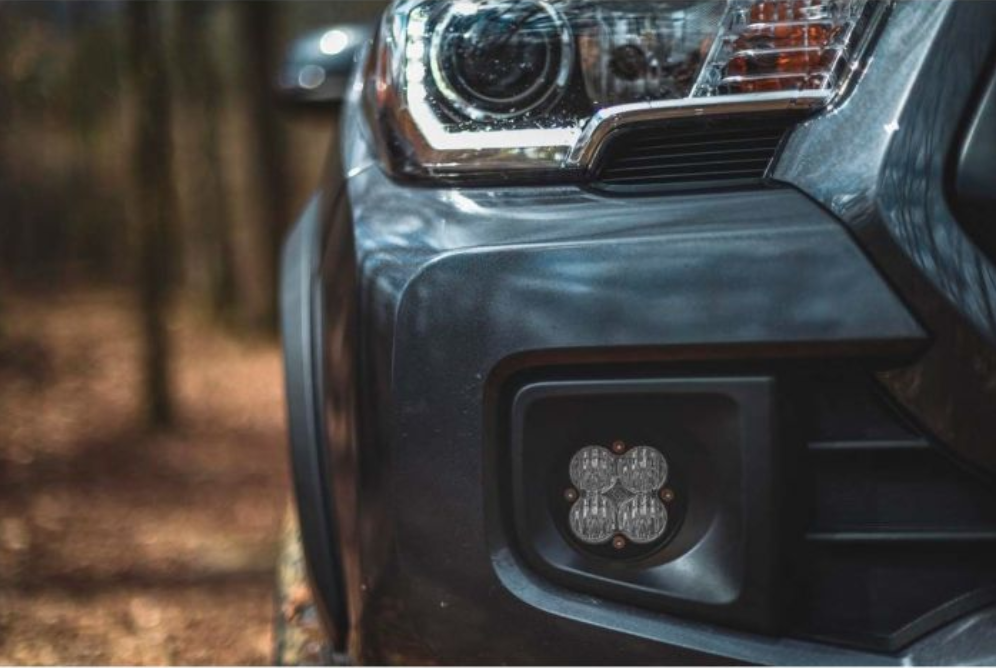 Choosing Between Yellow or White Flogs
So now that we've established the importance of them, you need to ensure that your vehicle is outfitted with the proper type of lights to ensure maximum safety and driving visibility for yourself. It is no surprise that many new vehicles are outfitted with white fog lights, as they are more of a naturally occurring colour to view objects more clearly when driving, right? Well, it turns out that as good as white lights look aesthetically, they only allow you to process objects that are RIGHT in front of you, increasing the likelihood of you missing objects that may lye further ahead on the road. The point at which yellow lights hit your eyes actually enables you to not only see better but also further ahead of your vehicle. Don't worry, white lights will still get the job done, but if you can opt for yellow lights it may be a good call. 
Time to Install
Fog lights sit low, approximately two feet off of the ground for fog headlights. Rear fog lights are typically located in place of reverse lights. Many vehicles aren't actually outfitted with fog lights. If your vehicle does have fog lights you can identify it with the symbol above with the three wavy lines. If you've checked and realized that your vehicle doesn't have fog lights, but you drive in a lot of adverse conditions you may want to think about investing in some. The next time that you're in, ask about fog lights and how they can be outfitted in your vehicle to help avoid any future collisions and keep you on the road safely. Your safety is our main priority here at UCC! 
For any more information about the services we offer, or to book an appointment, give us a call at 306-525-6000.