Expect the same level of trust and professionalism at our convenient Emerald Park Express location.
Call 306-570-7411 to make an appointment. Quality work in a Convenient Location
Universal Collision Centre is growing!
Our two locations in Regina are always here for your vehicle repair needs, but we're excited to announce our Express Location in Emerald Park!
Get a FREE estimate of your vehicle's damage, get your windshield repaired, and more at 5Q South Plains Road West.
Live in Regina? Get your vehicle repaired at our two locations in the city: 3910 Rochdale Blvd. and 2355 1st Ave.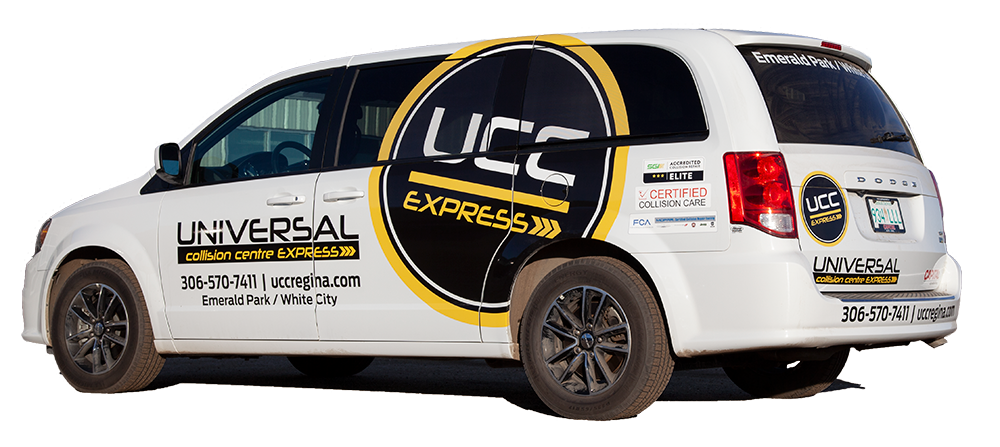 Express doesn't mean cutting corners. We're excited to be serving a new community with our conveniently located express location to make your vehicle repairs simple and easy. Your visit with us should be as stress-free as possible!
free SGI Accredited Estimates


windshield repair & replacement
"Beautiful job on my old truck…treated with respect…well worth the money.
" – Brian Offet
"Friendly, fast, and efficient. Work looks great and they cleaned the car inside and out!" – Rob Barlow
"Wonderful experience. Got in promptly and did excellent work. Even detailed inside the SUV which wasn't expected!" – Laverne Stevenson